Not everybody may know the name Carrie Chau, but we absolutely love the Hong Kong illustrator/graphic designer extraordinaire.
We found this interview with the eccentric Carrie where she talks both about herself (a self-proclaimed alien!) and her work (which i proclaim to be equally out there!).
Her personality definitely comes through in her artwork and the various products which showcase it. Totally unique, quirky, cute and touching. There is a sensitivity to her characters - a kind of endearing vulnerability - which reminds us of the cute little things you see at the zoo.
Her exhibitions have ranged from canvas displays to over-life-sized 3-d sculptures and her product range has gone from mugs, to figures, dolls and our favourite - stationery!
It's really beautiful stuff with the same heart warming aesthetic as we mentioned earlier.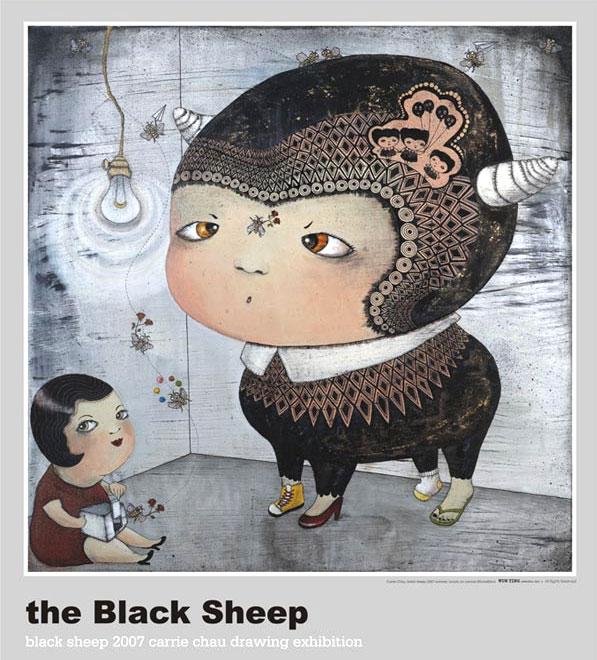 Carrie has an online store and official website you can click through to for all of her work and products. Aussies can try the great Remedy Online Store for a whole range of beautiful Carrie quirks! But if you're just after the stationery, maybe try NoteMaker who have just received this new range.
Gift boxes, pencil cases, gift bags, notebooks, exercise books, lever arch files! Oh my...can't Christmas just hurry up already!? Best of all, paper fiends like us really really love it for it's (environmentally conscious) Clairefontaine paper stock.
Some of the world's best paper meets some of the out-of-this-world's best design and illustration. Lovin'!